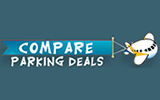 Compare Parking Deals Website offers a stress free parking service and covers most of the major airports.
We've all done it at some point, left our airport parking to the last minute (i.e. as we are all ready to check-in) and paid the hefty price tag for not planning and booking ahead.
The Benefits:
Best price guarantee
Simple booking procedure
Dedicated customer support
Safe custody
Customer satisfaction
Most secure on-line booking system
Airports Compare Parking Deals covers:
Gatwick Airport
Heathrow Airport
Manchester Airport
Birmingham Airport
Stanstead Airport
Luton Airport
Bristol Airport
Leeds Bradford Airport
Southend Airport
London City Airport
Glasgow Airport
Dover Airport


There are three types of airport parking services which you can book with Compare Parking Deals:
Meet & Greet
Meet and Greet parking service is the most popular and convenient way to park your car. You just need to drive your car to the airport terminal and hand over your car keys to the uniformed chauffeur and collect hand over receipt. On your arrival you have to call number given on email confirmation and the chauffeur will drop your car back to you on the airport terminal.
Park & Ride
Park and Ride parking service is most common and cost effective type of airport parking. Park your car in the parking compound near the airport and a shuttle bus service will take you to the airport. It is the most hassle free way of avoiding the stress of onsite parking. On your arrival shuttle service will drop you back to the parking yard.
Onsite Airport Parking
If you would like to park your car closest to the airport terminal, onsite parking is best service for you. Just park your car in secure car parks owned by the airport and walk straight into the check-in terminal. In this system there is no transfers and no handing over your car keys process involved. All airport parking yards are highly safe and secure.
Enjoy your holidays!!!!